Just adding to David's post on J'lem (via The Commentator)….the BBC has a profile of each country and illustrates them with a photograph.
This is Israel: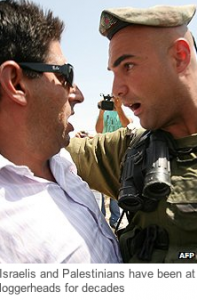 And this is Palestinians: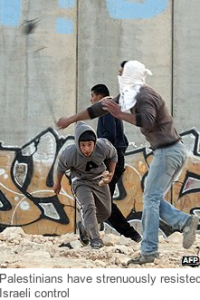 You get the message….brutal Israeli oppressors armed with machine guns and tanks being heroically resisted by desperate, young Palestinains fighting for their freedom with all they have left to them…stones, bravery and determination.
How about that old colonial haunt Rhodesia…em…Zimbabwe?: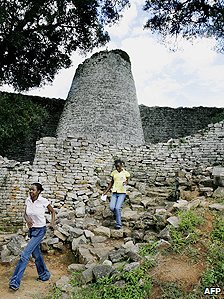 The Zimbabwe Ruins are the remains of a lost civilization.
Ah yes, Africans were great once, and civilised…probably just before the white colonialists arrived to mess it all up.