Warning…graphic photos
We were told that Al Qaeda didn't exist by the BBC….it was just a 'nightmare'.
And now the BBC once again humbly lectures us through the good auspices of Will Self….they seem to like these dissolute 'thinkers'.
Once again we are told something doesn't exist.
Apparently the only thing we have to fear is fear itself.
Self is talking about the fear of Islam in the UK of course.
We should embrace it and welcome change to our culture….to be the heirs, possessors and transmitters of a legacy that is ready and able to adapt.
Islam as we know is a religion of peace, tolerant, forgiving and merciful.
And….The problem with you lot, you lot who are critical of Islam and believe it to be a backward, homophobic, misogynist, violent, anti-Semitic, anti-Christian ideology is that you stink of 'rank ignorance'.
That's your problem….you're pig ignorant.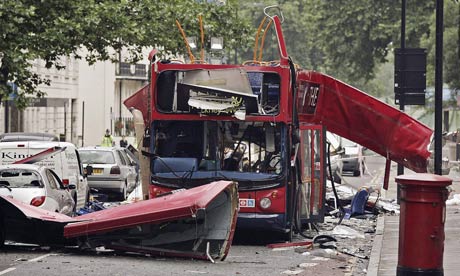 Nothing to fear accept fear itself.