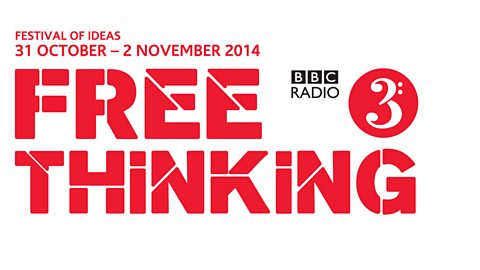 You have to laugh…the BBC sponsoring a 'festival of ideas' based on free thought.
Today (09:00) on R4 we have 'Start the Week'...which I'm pretty sure I heard Anne McElvoy just introduce as looking at the evils of consumerism and asking is it a result of the worst economic system known to man?…that'll be capitalism of course.
Not sure she did say that but it would certainly fit with the BBC anti-consumerism, anti-capitalism narrative….I will check later….update….just checked and she did  say that (08:34) but added 'apart from all the rest'.  Still the BBC flinging mud though in the direction of….keep asking those questions and raising doubts….subtle agitprop?  Thoughful in the comments says the programme was quite good and couldn't detect any bias so I will have to bow to someone who has listened to it.
Back to free thinking and the BBC are all over Merkel's stomping on David Cameron's supposed intention to cap immigration saying that this would lead to the British exit from the EU…getting the 08:10 spot on Today this morning.
Strange the BBC totally ignored Andrew Neather's explosive revelations about Labour's dangerous immigration policies.
Free thinking not usually allowed if it's about something the BBC disapproves of.
Perhaps UKIP should hold an alternate Festival of Ideas….call it perhaps a 'Bonfire of the Vanities'.