The BBC are very, very selective in reporting critical comments about Party leaders.
Today they have relentlessly been 'reporting' the words of Sir Richard Shirreff about Cameron….
Downing Street has rejected claims by a former senior army officer that the UK has become "irrelevant" in attempts to resolve the conflict in Ukraine.

Sir Richard Shirreff, until last year a top Nato commander in Europe, suggested the UK was a "bit player" in Europe's "most serious crisis" for 50 years.
Curious that when Miliband is criticised in just as dramatic tones by a major business leader the BBC didn't bother reporting that at all on the radio, I heard not a word…and buried what they couldn't justifiably ignore in another completely different report…..
General election 2015: Labour promises 'no PM pictures'
The Telegraph trumpets the story though…
A Labour government under Ed Miliband would be a "catastrophe" for Britain, the head of one of the UK's biggest businesses warns.

In a significant blow to Labour's general election campaign, Stefano Pessina, the boss of Boots, says Mr Miliband's plan for power is "not helpful for business, not helpful for the country and in the end it probably won't be helpful for them".

Under Mr Miliband's leadership, Labour has pledged a series of reforms that have prompted accusations that it is "anti-business". The party has campaigned against high levels of executive pay, described capitalists as "predatory", announced plans to restore the 50p top rate of income tax, pledged a "mansion tax" on homes worth more than £2 million and promised to freeze energy companies' prices for 20 months.
A major criticism of Miliband's business strategy and the BBC buries it.
And only starts to report it as headline news as a stand alone story when Miliband launches an attack on his critics…
And
In yet another pro-Labour report the BBC doesn't ask if Milband has the right policies but asks instead if the boss of Boots was right to criticise Labour…
And the BBC has twisted what Pessina said claiming it was all about tax rather than Labour's a general approach to business…its anti-business approach…
The company's Italian-born chief executive Stefano Pessina caused Labour fury by criticising the party's tax plans as being a threat to business growth.

But in attacking Labour's business credentials, he has been accused of being a tax-exile, living a life of luxury in Monaco.

Mr Pessina had criticised Labour's policies on taxing the wealthy, like the mansion tax and higher income tax.
The BBC admits…
His intervention is a serious blow for Mr Miliband's election strategy with three months left until polling day.
A 'serious blow' to Miliband's election strategy?……So why did they attempt to hide and downplay what Pessina said?  Why did they only start to report the story in full when Labour had its counter-attack strategy in place?
Why is the BBC twisting what Pessina said and claiming it was all about tax….could it be that tax and 'Big Business' is one of Labour's favourite election themes?  But as said that wasn't the main drift of Pessina's criticism.
Then the BBC tries to suggest that this is a plot…
So, has Boots declared war on the Labour Party? There's certainly been a high profile alliance between Boots and the Conservative-led coalition.

The government has put £25m in taxpayers' money into a new enterprise zone on surplus land at Boots' huge industrial campus at Beeston, on the edge of Nottingham.

'Pay a fair share'

Could that kind of co-operation explain the anti-Labour comments?
In other words….the BBC is suggesting there is no basis for the criticism and it is a political attack by a Tory friendly business.  No analysis of Labour's business policies and whether they merit criticism though.  Curious…as that is the real basis of the story.
So partisan politics or just good business?
Perhaps we will hear more from the BBC on this story from the Telegraph…
Fifteen business leaders who endorsed Tony Blair's Labour party before the 2005 election have moved to distance themselves from Ed Miliband, The Daily Telegraph can disclose.
The news demonstrates starkly how some of the businessmen courted by Labour leader Tony Blair in the last decade appear to have fallen out of love with the Labour party.
Are they all 'in league' and intriguing with the Tory Party?
The closest the BBC come to looking at this is a Labour friendly report on the words of Lord Levy who brushes aside most criticism….but again a major business figure makes a scathing attack on Labour and doesn't get a stand alone story unlike the good Sir Sherriff…all the more surprising as his words undermine Labour's primary narrative that they will be the party that brings back the growth that brings in taxes that will reduce the deficit…
"As a business person I'm frightened of an environment where there isn't sufficient emphasis put on growing the economy to grow tax receipts to spend more money."
The Telegraph brings some much needed balance and informed comment to the debate…as Pessina is not British, has never lived in Britain and Boots pays more tax now that under Labour…..
It is at times like this that one realises just how absurd much of the anti-business rhetoric in this country has become. The attacks in recent days by Labour and Liberal Democrat politicians on Stefano Pessina, one of the world's greatest entrepreneurs, were as nonsensical as they were indefensible.

In 2013-14 UK cash taxes paid by Alliance Boots were more than 50pc higher than the amount paid in 2006-07, its last year as a UK-based publicly listed company. This was true even though corporation tax rates have been slashed by George Osborne, and even though the firm was loaded with debt when it underwent its buyout, reducing its tax liabilities.
Alliance Boots paid cash taxes of £141m in 2013-14, up £27m on the previous year. Its UK corporation tax bill totalled £90m, up from £64m the previous year. The total amount of tax paid by the company or collected by it on behalf of its employees reached £550m; the company was placed 19th out of 103 large companies in a survey by PwC ranking firms by their total tax contribution.

Pessina, who is Italian-born, has never lived here, so how on Earth could anybody believe that he should be paying his taxes here?

The point here is that Alliance Boots, as it was then called, was always a pan-European firm with Italian roots, not a British one. Its successor is now a completely global enterprise, with operations in 25 countries and an astonishing 370,000 employees (of which just 70,000 are in the UK).

Its owners are perfectly entitled to base its group headquarters wherever they see fit.

But despite its global reach, the firm has spent a fortune in the UK in recent years: £1.2bn over the past eight years on its 2,500 UK stores, and injecting a similar amount into its pension fund. It has backed the Nottingham Enterprise Zone. Many of the top executives at Walgreens Boots Alliance are now British.

Pessina's involvement in Britain has been hugely positive for this country, for the retail and pharmaceutical industries, for jobs and, yes, for our tax base. The attacks against him are unfounded, unfair and must stop.
Shame our publicly funded broadcaster and the dominant news service can't bring us such information that completely undermines Labour's attack on Pessina as a 'tax exile' whose company's HQ was taken to Switzerland to avoid tax…..that'll be Pessina, who is not a tax exile as he's not British, and Boots which pays more tax than ever.
Good old BBC, the most trusted broadcaster in the world…god knows what the others are like……maybe like the left wing NBC?….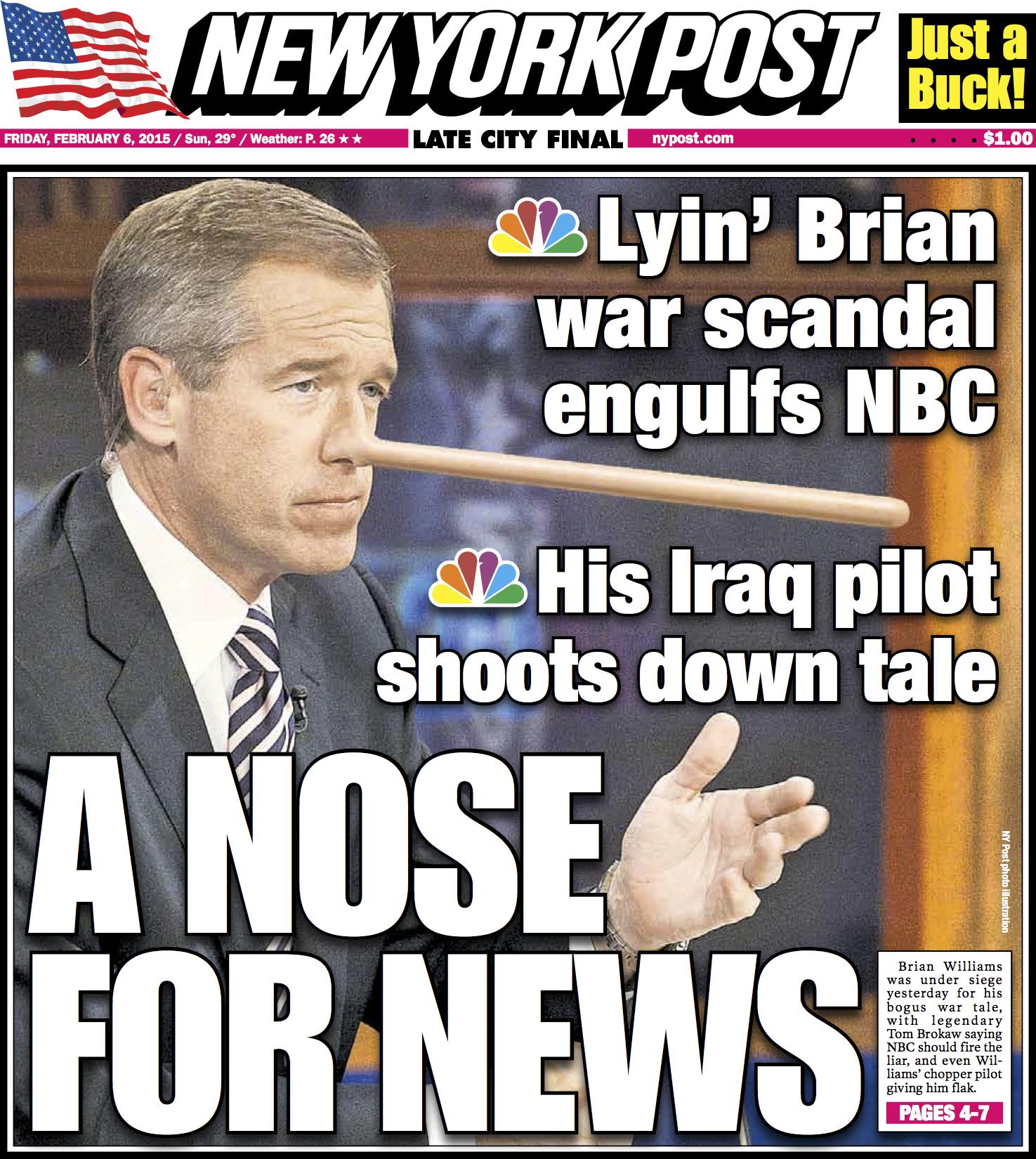 Not a great deal of outrage from the Left about this….wonder what would have happened if Fox News had had, not its news anchor star, but merely a guest 'expert' on who said something stupid…say about Birmingham?
We're lucky to have the BBC.