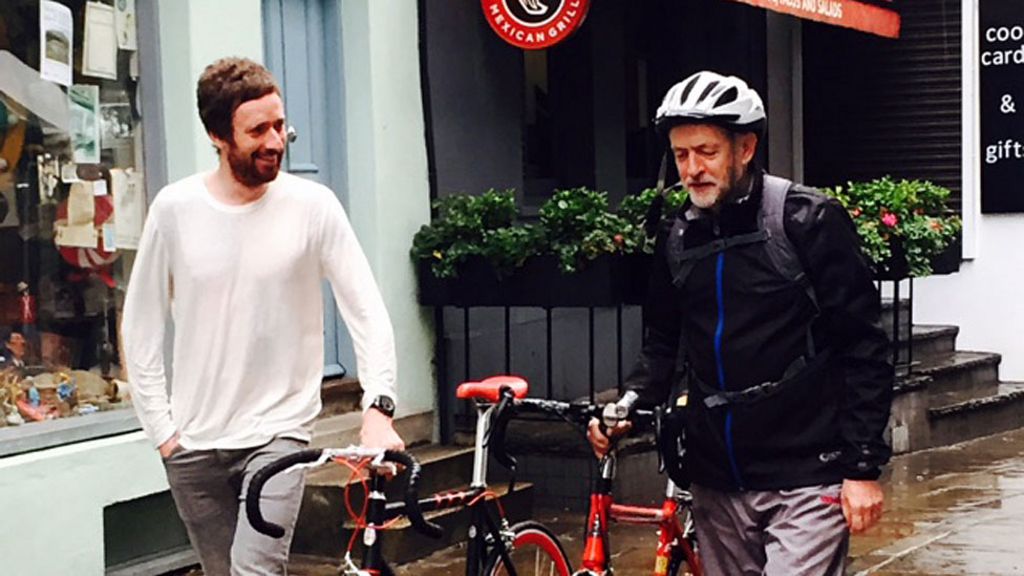 Sir Bradley Wiggins was the guest editor on the Today programme on Tuesday….the BBC can certainly pick 'em.
Wiggins wanted to know more about cycling and politicians…or so we were told.  First we had a couple of minutes insulting the cycling Boris [potential next Tory leader] as sweaty and smelly because he rides his bike wearing a suit, goshdarnit!
Nick Robinson suggested this demonstrated the BBC's impartiality…as the programme turned to an interview with Jeremy Corbyn.  As it happened this interview actually had very little to do with bikes or cycyling, that just being an excuse for Wiggins to get his favourite politician on the radio in an interview designed, it seemed, to 'personalise' Corbyn and make him seem a lovely little chap…curious how that every time I hear Corbyn I get the creeps…..he is a fanatic desperately trying to suppress the fact that he is a fanatic and this 'interview' was meant to help with that lie.
Wiggins said he wasn't interested in politics and was 'disengaged'….curious that 'when Gordon Brown was PM, he met 'Le Wiggo' at the 2008 Beijing Olympics. According to one witness, Wiggins told Brown: 'I know you aren't too popular right now, mate, but I hope you beat those Tories in the Election.''
Sounds familiar.
The BBC must be surprised at the turn of events and that yet another of its guest editors turns out to be a socialist.