Labour's 'friend' of the IRA and shadow chancellor told us that he wanted 'straight-talking and honest politics'….so they have suspended someone who quite correctly characterised the tight-knit group manipulating Corbyn's rise to power (LOL) as 'storm-troopers'.
The Sturmabteilung (SA; German pronunciation: [ˈʃtʊɐ̯mʔapˌtaɪlʊŋ] ( listen); literally Storm Department) functioned as the original paramilitary wing of the Nazi Party (NSDAP).

It played a significant role in Adolf Hitler's rise to power in the 1920s and 1930s. Their primary purposes were providing protection for Nazi rallies and assemblies, disrupting the meetings of opposing parties, fighting against the paramilitary units of the opposing parties, especially the Red Front Fighters League (Rotfrontkämpferbund) of the Communist Party of Germany (KPD), and intimidating Slavic and Romani citizens, unionists, and Jews – for instance, during the Nazi boycott of Jewish businesses.
Sounds pretty familiar.
The BBC jump in and explain it all in detail (LOL)…though curiously all without a single mention of the virulent anti-Semitism that has surfaced all the more since Corbyn took power and is associated with many in the Leaderr's circle, and no mention of the threats, intimidation and violence that is flowing torrentially from Corbyn's supporters toward anyone who dares raise an objection to him.  Contrast that with how the BBC makes constant and determined attempts to smear 'Brexit' with racism and abuse.
And note no mention of the white wash inquiry into anti-semitism for which it is suggested Shami Chakrabarti was rewarded with a peerage.
What's interesting is that the BBC do not delve any furhter into Foster's claims…his article in the Mail is full of accusations of anti-Semitism…the BBC doesn't touch it here….only reporting the 'storm-trooper' comment as if it was a smear that came out of nowhere.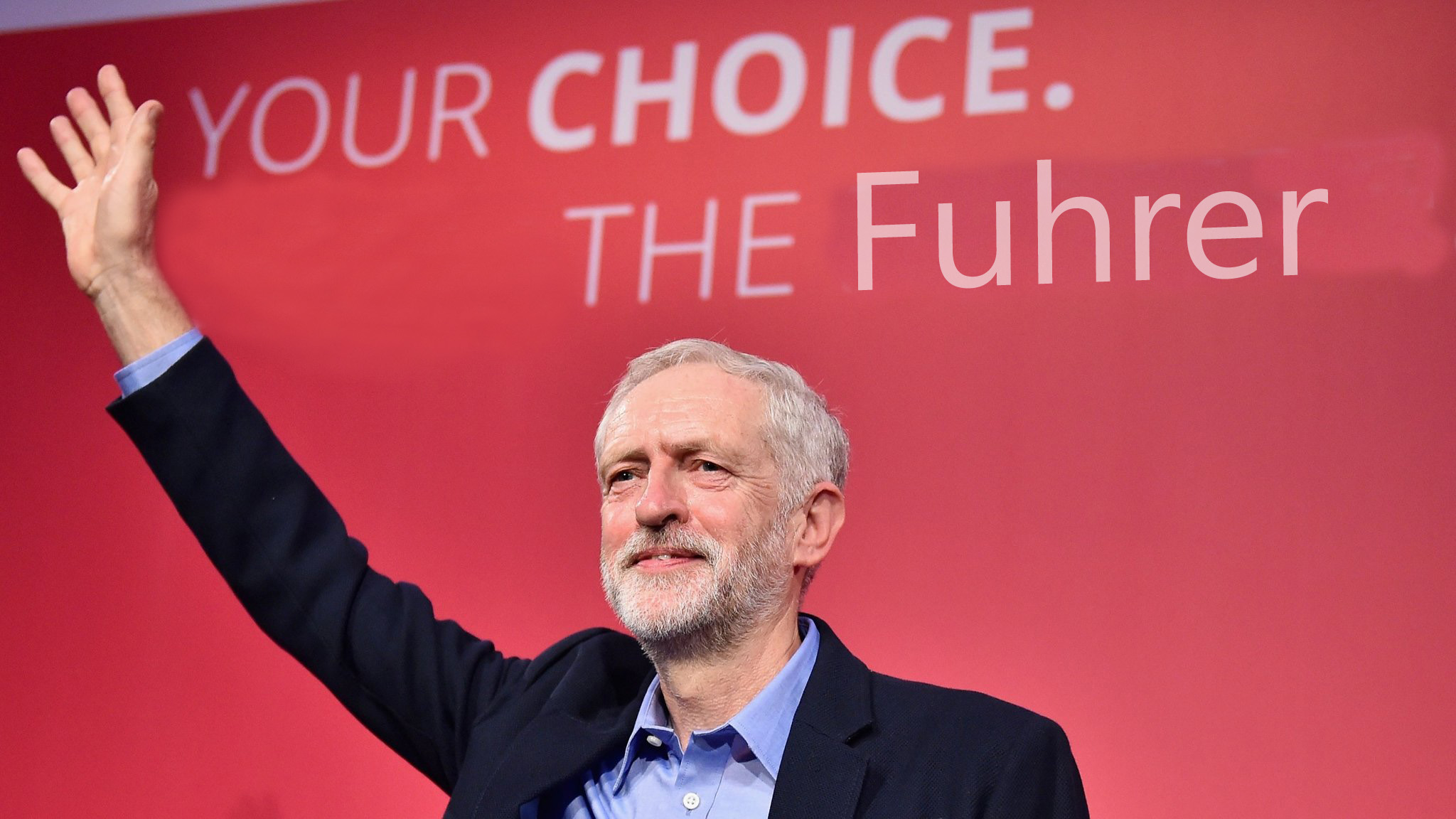 When '67% of British Jews said they were concerned about his possible victory' you have to ask why…the BBC doesn't bother too much, especially as so much of the anti-Semitism seems to come from Labour Muslims.  This is of course the BBC that has little concern for the Jews in Europe who are under siege from new immigrant populations, this is the BBC that suggested that Jews should rightly expect to be attacked because of what Israel does, they sort of deserve it…the BBC's natural default position is that whatever Israel does it is wrong.
I would suggest it is not only the Labour Party that British Jews need to worry about.