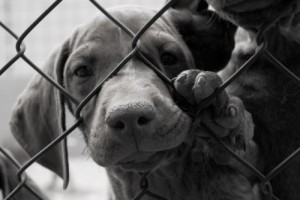 A classic example of the BBC editing out voices that do not parrot the desired narrative….in this report the BBC give the floor to a disabled charity, Scope, to make claims which are completely unsubstantiated by any objective standards, and whilst in a very early morning radio report we heard a dissenting voice, that voice has been noticeable by its absence from any other reports as have any other people challenging Scope's claims.
'Many disabled people in Britain feel media coverage about benefit cheats has negatively affected attitudes towards them, a survey suggests.
Almost half of the 500 disabled people and carers polled for charity Scope said attitudes to them had worsened.
It comes after ministers released data suggesting 55% of sickness benefit claimants were no longer eligible for it.'
This is 5Live's early report  (17 mins 40 secs) from 'Morning Reports' in which Ellis Cashmore, Professor of culture, media and sport at Staffordshire University pours cold water on the central claim.
He states that the survey result merely reveals disabled people's thoughts about other people's attitudes towards them… their own feelings with no objectivity.
He says that claiming media coverage of 'disabled' fraudsters makes people more distrusting and abusive towards disabled people is to make a dodgy link between the Media and their coverage of fraudsters…it is a leap of faith…. there is nothing in the research to make the link.
I would say that is pretty clear from him……the 'survey' isn't based on any objective research and purely reproduces disabled people's own feelings and perceptions about what they think other people are thinking rather than investigating whether there really has been an increase in negative impressions of genuinely disabled people.
Prof. Cashmore's comments have not been repeated….the only side to this story we hear is Scope's.
I might suggest, purely based my own subjective feeling, that the BBC are happy to give Scope free rein and publicise its claims because firstly, they amount to an attack on the government and its policies, so happy days there, and secondly, are intended to keep the welfare gravy train running by forcing the government to back down on its welfare rationalizations.
Once again the BBC is interfering in the politics of government and are aiding and abetting pressure groups in their own vested interests, i.e. shilling the government out of as much money as possible by making claims that are intended to pull at heart strings and generate guilt.
Any rational or objective analysis of the situation is unwelcome as it would detract from the response to the emotional blackmail that this 'survey' is designed to elicit….therefore no dissent is brooked.