The BBC's Jon Donnison really can't help himself…he's a man who supports a terrorist organisation so one can hardly expect him to have a great deal of sense…indeed he demonstrates that lack of sense when he tweets something like this: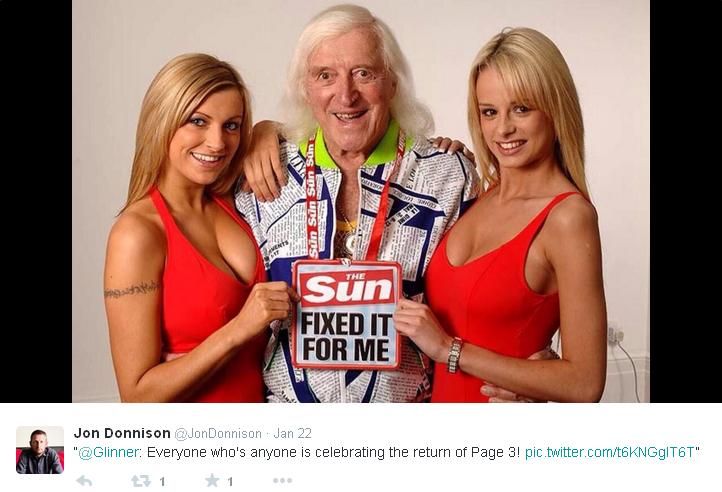 Scraping the bottom of the barrel there with an attempt to smear the Sun by association…never mind Jim'll Fix It was a BBC programme and the BBC looked like it had conducted a cover up.
Why didn't Donnison post a picture of Miliband and his paper of choice…one that supported the Labour Party for over a decade?…..
Ed Miliband said he will not ban Page 3 pin-ups if he becomes prime minister after the 2015 general election "I'm not in favour of banning it.
Maybe time someone took responsibility for Boy Blunder Down Under and had a word in his ear.