May's refusal to join the TV circus debate with the various other party leaders was the BBC's top story for, well, forever just about.  It was big news.
Contrast the story that the BBC's latest hero, Macron, has refused to do a Q&A because his thought processes are too complex…
"complex thought process lends itself badly to the game of question-and-answer with journalists"
Frontpage news on the BBC?…or not…how about 'world news'….emm….nope….Europe?….aah yes……a small story tucked away on that page…. can you spot it…the fact that Junckers doesn't own a mobile phone is bigger news….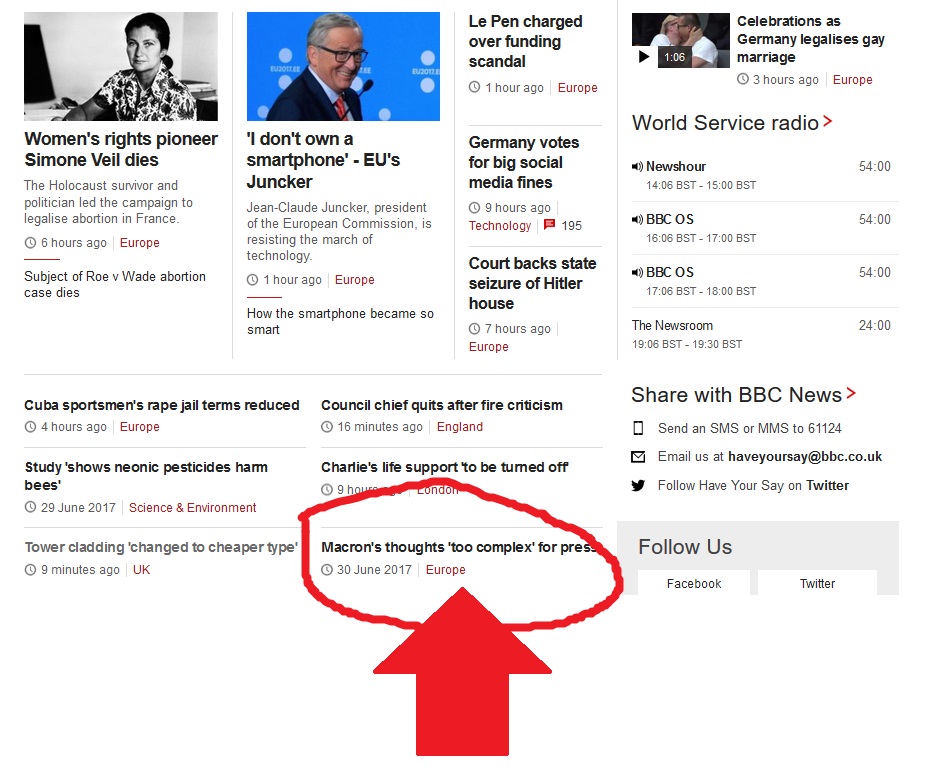 What does hit the BBC frontpage?  The apparently favourable reaction to Macron's official portrait…..it's a 'must see'….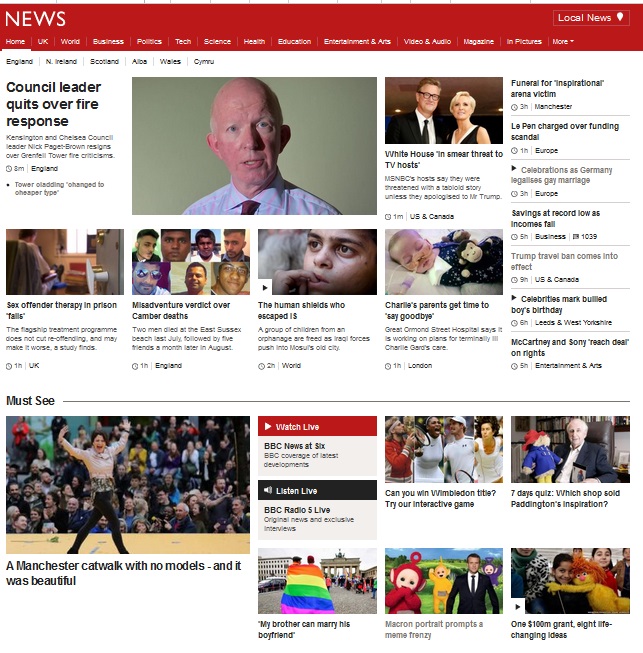 The BBC gives it a favourable press…compare that with how it reported Trump and Melania's portraits….sneering and carping nonsense…
For Prof Nicole Dahmen from the University of Oregon's School of Journalism and Communication, "Melania Trump's first official portrait embodies the excessive wealth and reality star celebrity of the Trump White House".

She believes this photograph moves the administration "even further from the truth and substance of middle America".

Many people have discussed the kinds of digital manipulation the image may have undergone.

"The obvious airbrushing in the photo can also be seen as a parallel to the Trump administration's use of lies and 'alternative facts'," says Prof Dahmen.

"The portrait is a construction of reality – not actual reality."