As a public body the BBC has a responsibility to operate as transparently as possible. The Trust takes this duty seriously and has tasked the BBC with setting new standards in openness and transparency.
If they really took it seriously, articles would look like this.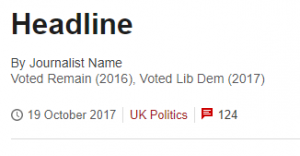 As it is, we are lucky if they even reveal which people worked on an article. What's the big secret?