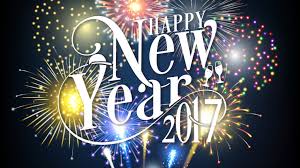 Wanting to take a moment to wish everyone at Biased BBC my very best wishes for 2017. I think 2016 was a landmark year when the influence of the BBC (and the rest of the fake news media) was both exposed and disregarded by many people. It FAILED to stop us voting for Brexit, it FAILED to stop the Trump train in the States, just like it FAILED to stop the Conservatives getting a majority in 2015. The reason it's stranglehold has been broken is because of the rise of the new media. Whether you like it or not, the social networks have risen up to a point where they are the chosen method of communication by the US President Elect, for instance. I am very active on Twitter, on Gab, on Youtube, as well as on A Tangled Web and this site. In addition I am working on a new book. So my time here is not as great as it once was but THAT is because I can expose and help replace the likes of the BBC in other ways. The thing that irritates me most about the BBC is that it still manages to raid us for £3,5bn a year to sustain its bias. Unlike other failing leftwing media outlets like The Guardian and The New York Times, the BBC can still call on a steady steam of enforced revenue to sustain itself. This is plainly wrong and needs changed. Because all political parties are scared of the BBC, they all resile from plunging a financial dagger through its black heart. Yet until they find the strength to do this, the BBC remains a danger. For that reason, sites like this are important and are read by a large number of concerned people.
A special thank you to Alan for keeping the site rocking when I am not about, much appreciated. A further thank you to Rob, our tech genius who also keeps the show on the electronic road.
That's IT from me for 2016, thank you all very much for supporting the site, and see you all in the New Year!